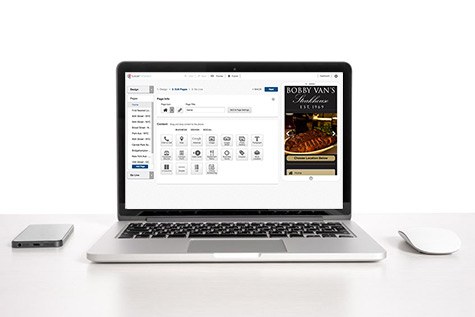 Build & Market Mobile Sites With Ease
No tech skills? No worries. Our simple drag-and-drop mobile site builder is designed to make it easy for anyone to create a mobile website. Make updates and publish content to your live mobile site immediately.
Mobile site builder included in Marketing Module Package.
Drag and drop editor makes designing and building a breeze.
Add coupons and promotions instantaneously.
Full reports with detailed traffic and visitor data.
Pull in your desktop site and the software will convert it for you.
Free trial and no monthly contracts. Cancel anytime.