Turn Guest Wifi into an Automated Marketing Tool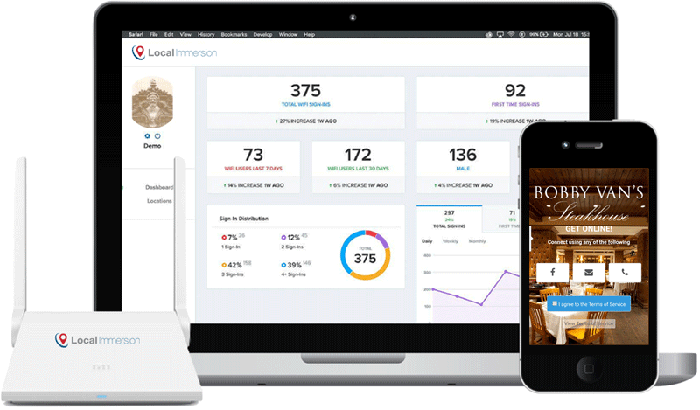 We ship anywhere in the USA free of charge. Plug our router into your existing router, upload your logo and Social Media Information. No programming or IT experience necessary.
Automated Data Collection
Customers using your free wifi are asked to engage with your social media channels or enter their email address to access your free wifi. Data is clean, accurate, and automated. No data entry necessary.
Use the data to create engaging messages for your customers. Reward return visits, thank your customers, alert customers of specials, increase your social media presence and more.