Connect with multiple social media networks




MANAGE FROM ONE CENTRAL PLACE
REPLY TO POSTS WITH A SINGLE CLICK
Quickly respond to messages, brand mentions, and comments across your social networks through a single dashboard.
TRACK PERFORMANCE AND GROW YOUR BUSINESS
Analytics reports show you what's working and what isn't. Learn about your audience and improve your campaigns.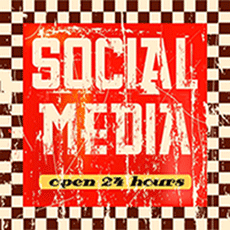 As a local business social media is one of the most powerful ways to reach and engage with your current and potential customers. Because consumers and brands almost universally use it, social media is one of the most effective (not to mention cost-effective) channels to connect with your audience. Most social media platforms started as a way to stay connected with your personal and professional network, but now social media has evolved into a powerful way for businesses to connect with customers and engage in instantaneous, two-way conversations. Because of this transformation, users expect to see their favorite brands on social media. And that's why social media marketing plays a critical role in the success of every business. Social media marketing offers local businesses a vast opportunity to engage with customers across the entire customer lifecycle on the platforms they actively tune in to for information. It's critical that you know how to leverage social media marketing to build your brand, drive demand, and engage your customers. "Social media is becoming a real part of people's everyday lives (all people, not just social media marketers)." This E-Book will tell you what it takes for a local business to take full advantage of social media.
PLEASE NOTE
Our Social Media Module currently only offers connection to Facebook and Twitter. We will be adding Instagram and Google Plus early 2018.